Dr. Vianne Timmons
IASSIDD President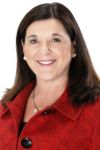 On behalf of the International Association for the Scientific Study of Intellectual and Developmental Disabilities, I would like to say how pleased I am that the 4th IASSIDD Europe Regional Congress is taking place in Vienna, Austria in July, 2014.

The Congress theme – "Pathways to Inclusion" – fits very well with IASSIDD's mandate as the world's premiere association for research on disabilities. Our goal as an organization is to conduct, share and promote research that helps improve the lives of persons with intellectual and related developmental disabilities, and gatherings like the IASSID Europe Regional Congress are critical means of fulfilling that objective.

The Congress will be an important professional opportunity, providing a forum for networking and learning about trendsetting research. Participants will share with one another their work, best practices, and lessons learned, and our fabulous slate of speakers from all over the world will inspire and motivate all of us with their innovative ideas and varied perspectives on disability and inclusion.

I look forward to seeing you there!


Dr. Vianne Timmons
IASSIDD President, 2012-2016
Dr. Germain Weber
Chair of the Local Organization Committee


On behalf of the IASSIDD, the University of Vienna and the Lebenshilfe Austria, I am delighted to invite you all to the 4th IASSIDD Europe Congress in Vienna.
Under the overall theme "Pathways to Inclusion", the congress will focus on current advances in research covering the latest findings in basic, applied and participative research strategies. Besides the traditional settings for research presentation and debates, the delegates will enjoy the opportunity to experience a set of inclusive sessions and discussions with the participation of prominent self-advocates, researchers, policy makers and leaders in the field. Researchers are invited to these inclusive settings to share their knowledge with self-advocates, and self-advocates will inspire researchers with their reflections and views for developing the next research agendas, meaningful for the life of people with intellectual and developmental disabilities. The congress program is shaped along major themes as expressed in the UN Convention on the Rights of People with Disabilities. During these days the delegates will experience a manifold of opportunities with significant exchanges and essential debates, thus creating spaces to generate new ideas for user-inspired next innovations in research as well as encourage the delegates through these findings for meaningful and sustainable next steps when developing our inclusive societies.
I am looking forward to welcoming many of you in July 2014.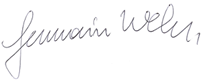 Dr. Germain Weber